Unmanned Aerial Vehicles (UAV) Pilots For Hire
by Homeland Surveillance & Electronics LLC
---
UAV Pilot Training School
Class Size Are Limited
---
FLY LEGAL



Avoid Fines & Jail Time
Section 333 Exemption
and COA Processing
---
---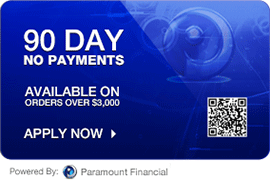 ---
---
---
---
---
---
---
---
Video Library
---
FAA Automatically Grants "blanket" COA'S - As of March 23, 2015, the FAA will automatically grant "blanket" COA's for flights at or below 200 feet to any UAS operator with a Section 333 exemption, provided the aircraft weighs less than 55 pounds, operations are conducted during daytime Visual Flight Rules (VFR) conditions and within visual line of sight (VLOS) of the pilots, and stay certain distances away from airports or heliports.
---
FAA Releases Small UAS Notice of Proposed Rulemaking! - Check out the provisions being proposed in the FAA's Small UAS NPRM.
---
Department of Justice UAV Policy Guidance - Domestic Use of Unmanned Aircraft Systems (UAS)
---
UAV FAA Regulations - For more than five decades, the Federal Aviation Administration (FAA) has compiled a proven track record of introducing new technology and aircraft safely into the National Airspace System (NAS).
---
FAA Fact Sheet – Unmanned Aircraft Systems (UAS) - For Immediate Release.
---
FAA Certificate of Authorization or Waiver (COA) - Before you can operate a UAV in National Airspace System (NAS) you must have a COA. The average time to issue an authorization for non-emergency operations is less than 60 days,
---